Oil Mist Detector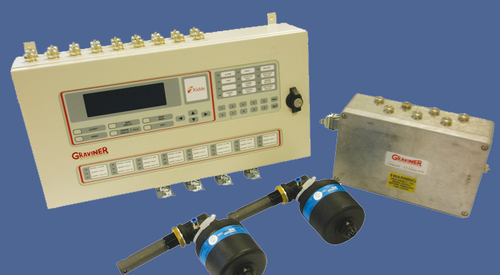 Oil Mist Detector
Product Code : 100
Brand Name : Graviner OMD
For solving the purpose of marine applications, we are providing the gamut of Oil Mist Detector. These are efficiently fitted to many ships for continuous monitoring oil mist density present in the crankcase of diesel engine. Our detectors generate a hooting signal when the density gets exceeded to the preset threshold. Further, the Oil Mist Detector has the ability to monitor up to 64 detector heads that are fitted on to 8 engines.
Features:
Analog addressable facility
Optimum usage
Fine integration
Further Details:

The "Graviner" Oil Mist Detector (OMD) is an acknowledged industry leader, fitted to countless ships worldwide. The OMD continuously monitors the density of oil mist in the crankcase of a diesel engine and will signal an alarm if the density exceeds a preset threshold. A build up of excessive oil mist, due to an engine fault and at worst, loss of the vessel.
The Graviner Mk6 OMD is an analogue addressable oil mist detection system, capable of monitoring up to 64 detector heads fitted on up to 8 engines. This is achieved without sample pipes and with minimum cabling. Each detector head monitors a single crank space and is a stand-alone device. When assigned a unique address and supplied with 24V DC it gathers oil mist density data and converts it to a digital signal for transmission via the data cable to the control unit.
ACSPL have factory trained engineers and are able to carry out servicing, repairs
and installation/commissioning of Graviner Oil Mist Detection Systems. We carry Graviner systems and spare parts at our facility in iNDIA, including the following:-
MK6 Spares
Bulkhead Mounting MK6 Control Units
MK6 Detectors (Complete)
Junction Box Assembly
Cable Assembly, 90 Degrees, 7.5 Metre
Cable Assembly, 90 Degrees, 10 Metre
31, ARENJA TOWERS, SECTOR 11, CBD Belapur, ThaneNavi Mumbai - 400614, Maharashtra, India
Phone :+918068213263
Mr PAUL RAPHEL (Director)
Mobile :918068213263
Mobile: +919769928342, +917021367332