Controllable Pitch Propeller (CPP)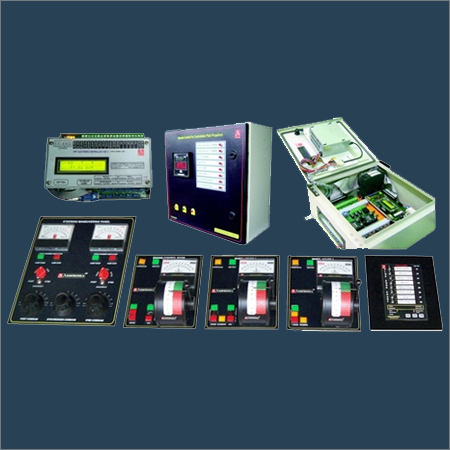 Controllable Pitch Propeller (CPP)
With the advantage of fast changing propulsion direction, our Controllable Pitch Propeller (CPP) is delivered to the valuable clients. We manufacture the propellers to control the engine speed in split and combined modes. Also, the provided equipments can be easily interfaced with any kind of gearbox and engine configuration. To maintain the quality and functionality, we inspect the sophisticated Controllable Pitch Propeller (CPP) before final delivery.
Features:
Less inter link wiring
High stability
Require minimum power
Further Details:

The advantage of CPP is the fast change of propulsion direction. The direction of thrust can be changed without slowing down the propeller and depending on the size the CPP, it can be changed in approximately 15 to 40 seconds.
When the vessel is fully loaded with cargo, the propulsion required is much higher than when the vessel is empty. By adjusting the blade pitch, optimum efficiency can be obtained and fuel can be saved. The pitch can be made greater when the vessel is light, and made finer when loaded without having to vary the engine rpm, and still provide maximum use of the engine's power.
Akshtronica Controllable pitch propulsion control systems are designed to fully support most of the proven propulsion systems irrespective of make and age. All propulsion solutions need a reliable, easy-touse control system for maneuvering the vessel. Akshtronica has years of experience in electric and electronic control systems that meet varying customer requirement. All these systems are developed indigenously hence effective warranty and assured after sales support. Thruster electronics which we developed very well integrated with Kongsberg Simrad SDP and kamewa , rolls-royce, Ulstain, Tenfjord thrusters and steering gears. Whichever propulsion systems you choose or have, we provide a complete propulsion control system for effective load control and reduces wear of the engine and gear box. It is a unique combination of know-how and experience of propulsion systems, engines and control systems. Our Thruster electronics AIDP 300 INTERFACE UNIT is approved by IRS and successfully commissioned 65 units in first year itself after introduction. Single control board reduces internal connections strengthen the reliability. We have taken the pain to design complete dedicated control modules for this application rather than assembling commonly available PLC and relay modules. Of course a dedicated machine will give better performance than a common machine configured with multiple modules and interconnection for a particular application.
The main features of the unit are:
1. Available with the LCD display
2. Accurate reading for a wide range from -100% to +100%
3. Provision for quick reference of ECR, Feedback
4. Indication of Feedback value and fail in display.
5. Zero pitch, pitch limit, gain limit are pre-settable.
6. Low power consumption
7. Less inter link wiring
8. High accuracy
9. High stability
31, ARENJA TOWERS, SECTOR 11, CBD Belapur, ThaneNavi Mumbai - 400614, Maharashtra, India
Phone :+918068213263
Mr PAUL RAPHEL (Director)
Mobile :918068213263
Mobile: +919769928342, +917021367332